Volunteer at Medical Mission for Christ Clinics
Our ministry of healing always needs volunteers! Your time, talent, and energy – even for a few hours a month – can make a big difference in the lives of others.
We need healthcare professionals, of course, but it may surprise you to know the majority of our volunteers do not come from healthcare backgrounds. For every professional provider, there are many other volunteers doing the support work that makes our clinical schedule possible.  If you have a skill or an interest, we can probably use it!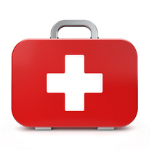 Volunteer Providers Include
Doctors
Physician Assistants
Nurses Practitioners
Nurses
Dentists
Dental Assistants
Dental Hygienists
Chiropractors
Behavioral Health Counselors
Nutritionists
Diabetes Counselors
Optometrists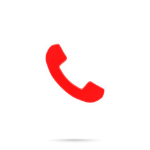 Support Volunteers Include
Front office/Reception
New Patient Registration
Scheduling
Phone Calls
Prescription Assistance Program
Social Networking
Community Outreach
Fundraising
Shepherding Program (connecting patients with resources)
Grant Writing
Housekeeping
If your area of interest is not on the list, there are many other ways to serve. We'll help you find a volunteer position that best fits your talents and your schedule.
Give us a call at 573-346-7777 to schedule a tour of the clinic and we'll talk about volunteer opportunities. Or if you're ready to volunteer now, print and fill out the Volunteer Application form. Call us today if you have questions.
Medical Missions for Christ 2021 Volunteer of the Year Award Presented
Medical Missions for Christ Clinic's 2021 Volunteer of the Year Award was presented to Dr. David Lucke, M.D. on August 24. He has volunteered at the clinic since 2015.
"Dr. Lucke has served our ministry with great compassion and care," said outgoing Executive Director Carolyn Bowling.  "During the COVID-19 pandemic, we've often depended on his wisdom and flexibility as we've found creative ways to care for our patients. He's always available and generous with his time."
Dr. Lucke said he was humbled to receive the award. "It's an honor to volunteer with such a great group of people."
Medical Missions for Christ Clinic is a 501C(3) charity that provides health care for residents of the greater Lake of the Ozarks area who are low income and uninsured or underinsured.  For more information, go to www.MM4C.org or call 573-346-7777.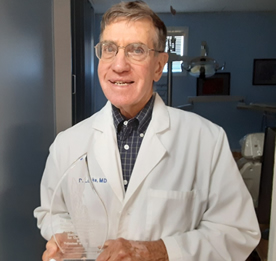 David Lucke, MD
2021 MM4C Volunteer of the Year