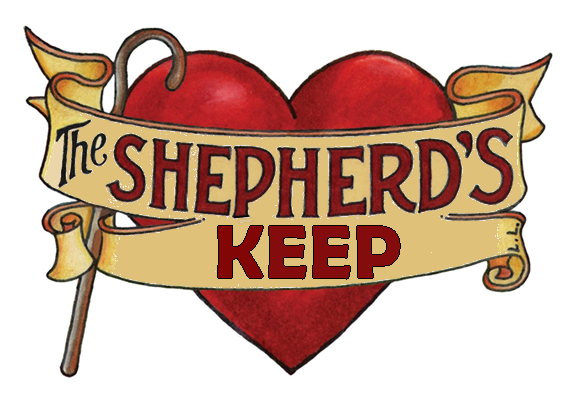 The Shepherd's Keep is a central location where donated medical supplies and equipment are made available to people who need them. 
The Shepherd's Keep is managed by Medical Missions for Christ Clinic. It is part of our Shepherding Program that connects individuals in our community with health-related resources.
Funding for this project has been received from:
Community Foundation of the Lake
Kent Memorial Lutheran Church
Stacey O'Neal, Lakefront Living Realty
How to Donate to Shepherd's Keep
You MUST call ahead 573-346-7777 to schedule a donation drop-off. We can't accept all items; it must be inspected first. NEVER leave items when no one is here to accept it.
We only accept medical devices that are:
Clean
In working order
Undamaged
Free of tobacco odor and/or discoloration
Medical supplies (tubing, dressing, ostomy care, etc) must be:
In its original packaging
Clearly labeled
Clean
Free of tobacco discoloration and/or odor
Undamaged
If it has an expiration date, it must not be expired
Other requirements:
The original owner's name and address must be removed
Items with fabric components (braces, straps, etc) must be clean and be sterilizable with bleach or other disinfectants
We have limited storage space and may not be able to accept all items. If an item remains in inventory for an extended period of time, it may be discarded without notice.
Prescription medications may be accepted at our clinic (not through Shepherd's Keep).  Medicines cannot be controlled substances (narcotics, pain killers, etc), must be in date, and must be sealed. Call 573-346-7777 for information.
How to Request Items from Shepherd's Keep
Check the inventory list to see if we have an item you need. The list will be updated regularly, so if it isn't there, check again later. If you find an item you need, call us at 573-346-7777 to ask questions &/or arrange a time to pick it up.
When you accept an item, you'll be asked to sign a form acknowledging the following:
It is my responsibility to get my physician's approval for the use of any equipment and/or supplies I receive and to follow recommendations my physician gives me
The items I am accepting have been donated to Medical Missions for Christ Clinic by another person or entity and are offered to me "as is" 
Medical Missions for Christ Clinic does not guarantee the safety, cleanliness, working order, suitability, or functionality of these items
Medical Missions for Christ Clinic will not repair, sterilize, calibrate, adjust settings, or make any changes to any items given to me
Medical Missions for Christ Clinic will not give advice for, or monitor the use of, any items I receive
The items I receive may not be complete but may require ancillary equipment or supplies to function properly.  I accept the responsibility for acquiring these additional items and will consult a medical professional as needed.
I take full responsibility for the equipment and/or supplies I am receiving and will not hold Medical Missions for Christ Clinic liable for any complications that may arise from the use of these items.
There is no charge for donating or receiving items from Shepherd's Keep. Cash donations are always appreciated but are never required.